The Most Crucial Construction Step: Site Development in Chattanooga TN
The process for commercial building construction is a lengthy one. Before you can begin to erect the walls of a structure, there's much to be done in prep for eventual construction. Your construction site is prepared via several services through site development, ensuring you can safely (and legally) begin your project. And for assistance with site development in Chattanooga TN, look no further than Austin Engineering.
Site Development Services
As mentioned previously, several specific services encompass the entirety of site development. Each service is crucial to preparing your land and ensuring you're ready to begin construction when contractors arrive on site! Such services include:
Surveys – To get an accurate idea of the measurements for your property, several standard surveys can be done. A survey helps contractors and site planners determine the appropriate placement for a structure. Surveys also confirm a property's boundaries, determine land elevations, identify natural and man-made property features, etc.
Soil Testing – The soil makeup of your property will often determine the feasibility of construction for a piece of land. Testing will be done for soil to evaluate its structural integrity during site development. Your property's soil will fall into one of six categories, either deemed suitable or unsuitable for construction.
Clearing/Leveling – You want as clear and level a space as possible for construction. As a part of site development for Chattanooga TN, Austin Engineering can assist with site clearing and leveling. We will arrange for contractors to remove trees, demolish old structures, and establish a consistent elevation for the base of your structure.
Site Planning – Once your land is physically prepared, our team will assist with the site planning of your project. The process has several purposes, the first of which is providing a detailed outline of a project for contractors. Site planning also addresses potential property issues (easements, encroachment, environmental protections) and helps you secure appropriate building permits.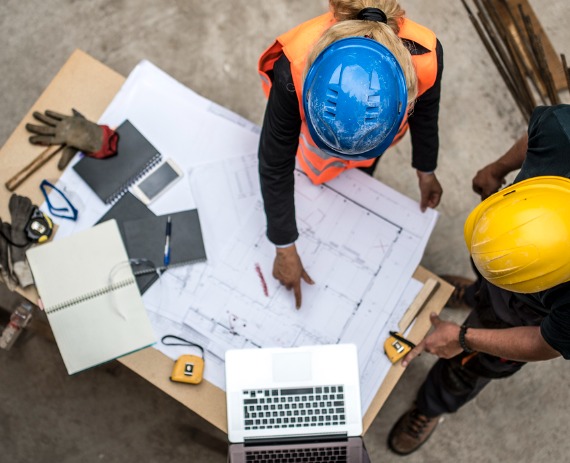 Expert Civil Engineering
In addition to site development, Austin Engineering has supplied landowners and contractors with the civil engineering services they require for a successful construction project. We strive to meet our clients' goals with smart, practical and environmentally conscious designs. Some of our additional engineering services include:
Commercial Site Plans
Feasibility Studies
Pon/Lake Design & Permitting
Erosion Control Design
Flood Elevation Studies
New Highway Systems Designs
Project Management
Water System Designs
And More
Talk with Our Team
Don't start your next construction project without expert site development in Chattanooga TN from Austin Engineering. To learn more about our services or request a quote, contact us at 423-379-2725. Also, our Chattanooga office is located at 2115 Stein Drive, Suite 207, Chattanooga, TN 37421.