Find Expert Engineers for Commercial Site Planning in Chattanooga TN
The first part of land development is site planning. By developing a site plan, you are creating an outline for the basis of your project, which can be used to direct contractors, apply for building permits, settle property issues, and more. And when it comes to reliable commercial site planning in Chattanooga TN, property owners count on Austin Engineering. Call today to ask about site planning and additional land development services.
The Purpose of Your Site Plan
Having a site plan is crucial to the start and success of any construction project. Especially in the case of commercial construction, having a complete site plan ensures your structure is up to standards and construction progresses promptly. As such, the purpose of your site plan is to:
Project Approval – There are a dozen or more hoops to jump through before you can even break ground on construction. Ensuring your property is zoned correctly, acquiring appropriate permits, meeting specific building standards, and more are all part of construction lead-up. Through site planning, you can address all these concerns, paving the way for the eventual start of your project.
Contractor Guide – For the contractors and construction teams behind your project, you'll need to provide a complete and detailed guide for construction. Site planning achieves this goal, as your plan will include everything from building design to necessary property utilities.
Special Considerations – Beyond the physical structure and property, considerations must be made for city infrastructure and your land's natural features. Throughout site planning, we carefully abide by environmental regulations, provide stormwater management solutions, design in regards to local streetscape and parking, and other special considerations.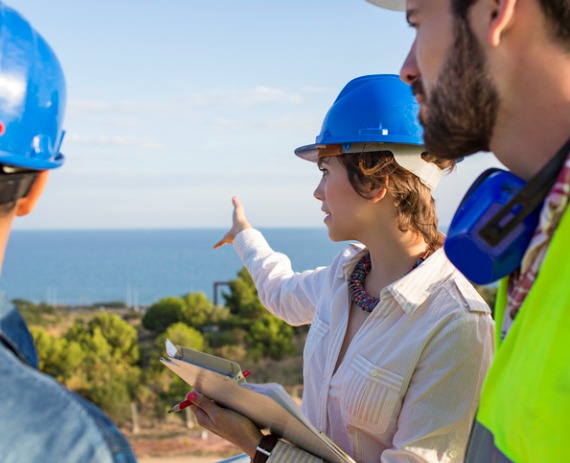 Our Commercial Projects
Austin Engineering has managed hundreds of land development projects throughout the States, including commercial site planning for Chattanooga TN. Our experience as civil engineers has led us to partner with numerous contractors, providing the guidance necessary to create cost-effective and energy-efficient designs. Some of our additional commercial projects include:
Project Management
Feasibility Studies
Water System Design
Erosion Control Design
Flood Elevation Studies
New Highway Systems Designs
Subdivision Planning
And More
Call Our Office
When you're ready to get your next construction project going, ensure you start off right with proper commercial site planning for Chattanooga TN. Contact the Austin Engineering team today at 423-379-2725 to receive a quote. Also, our Chattanooga office is located at 2115 Stein Drive, Suite 207, Chattanooga, TN 37421.