Start Your Project with Expert Residential Site Planning for Knoxville TN
Before breaking ground on an apartment complex or residential subdivision, you must have a plan for your property's overall design and project progression. Austin Engineering's civil engineers understand what's necessary for your project to succeed, providing a reliable framework for construction and land development. Thus, Austin Engineering ensures your project realizes its maximum potential through residential site planning for Knoxville TN.
Necessary Aspects of Your Site Plan
Think of your site plan as a roadmap for the progress of your project. A site plan will lay out the requirements that must be met and the limitations, strengths and weaknesses of the land you're building upon. As such, your site plan will contain necessary aspects such as:
Legal Requirements – First and most important, your site plan must meet all zoning and building requirements established by local and state building codes. If a site plan can pass all a city government's checks and regulations, your project will get the green light to begin.
Property Limitations – Your property might have limits or restrictions that must be worked through before work begins. For example, Austin Engineering can help correctly zone your land, establish a property's borders, design with building height requirements, manage encroachments or potential easements, etc.
Environmental Concerns – Site planning must also consider environmental requirements and ensure your future facility meets all environmental standards. As such, residential site planning for Knoxville TN can include stormwater management plans, designated floodplains, environmentally-friendly landscaping, and more.
Streetscapes, Parking and Access Roads – Residential construction differs from commercial in that it doesn't always require onsite parking (apartments and large residential complexes being the exception). However, projects like residential subdivisions still require extensive streetscape design, which must seamlessly connect with existing highways and infrastructure.
Utilities – Access to water, gas, electricity and sewage is essential for any residential construction design. Thus, Austin Engineering includes the placement of new utilities for properties where none currently exist. Otherwise, our site planning considers existing utility hookups and plans for how to integrate utilities into your property design easily.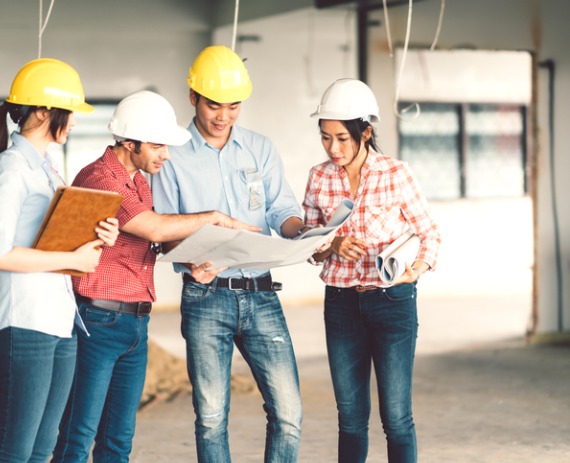 Guidance from Experienced Civil Engineers
Site planning is only one part of the complete civil engineering services Austin Engineering offers. From the inception of a project to a construction's completion, we help keep your plans on track, within time and budget. Moreover, we have extensive experience handling various residential (and commercial) projects throughout the US. Some of our previous work includes:
Sports Fields Design
Senior Living Facilities
Apartment Complexes
Road Reconstruction Designs
Flood Elevation Studies
Land Development
Project Management
And More
Talk with Our Team
Be confident in the progress of your next construction project with expert residential site planning in Knoxville TN provided by Austin Engineering. To learn more about our services or request a quote, contact us today at
423-379-2725. Also, our Tennessee office is located at 2115 Stein Dr, Ste 207, Chattanooga, TN 37421.