Looking for a Land Surveyor Joliet IL Clients Trust?
Austin Engineering offers you the benefits of working with a full-service land surveying company with two teams of surveyors on staff. Our surveyors can handle your needs, whether you want property boundary surveys, ALTA surveys, outside construction staking services, flood elevation certificates, and right of way and easement surveys. As a matter of fact, our surveyors provide important support to our engineers on land design and development. Consequently, we are the best choice when you need a land surveyor Joliet IL clients recommend. After all, we have delivered the surveys and designs that have developed neighborhoods throughout Illinois since 1937. In order to work with trusted land surveyors, call (815) 534-1658 today or contact us online.
Land Surveying Services that Help Develop Communities
Austin Engineering combines basic philosophies with the latest technology and software to provide our clients a wide array of land survey solutions. We work with a diverse group of public and private clients, including architects and fellow engineers. In addition, we offer clients of varying budgetary concerns the convenience of working on lump sum contracts, cost-plus, not to exceed, and on an hourly basis. Work with the land surveyor Joliet IL clients recommend for surveys like these:
Subdivision Surveys
Property Boundary Surveys
Easement & Right of Way Surveys
GPS Surveys
Lot Surveys
Tract Surveys
Construction Staking
Topographic Surveys
Aerial Control Surveys
Rural Farm Surveys
ALTA/NSPS Surveys
Elevation Certificates
Duplex Splits
LOMA and FEMA Reports
Condominium Plats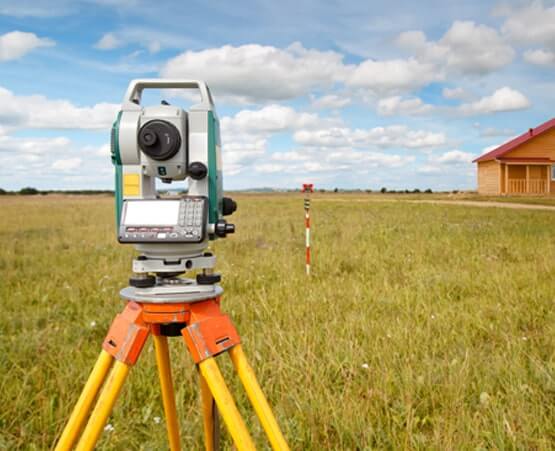 Land Design and Landscape Architecture Services We Provide
Austin Engineering is the land surveyor Joliet IL clients prefer for their projects, but that's not all that we can do. We have extensive experience in land design and specialize in stormwater control and management. In addition, we can provide planning on rain gardens, parks, and recreational areas, and outdoor healing areas as part of our landscape architectural services.
Contact Austin Engineering Today
Austin Engineering is dedicated to being the land surveyor Joliet IL clients use to achieve their goals. Because our clients enjoy our personal touch, they often refer us to new clients. For that reason, we work harder to earn your business with cost-effective surveys and designs that transform the communities where we live and work. So that you can get the best results on your project, call us at(815) 534-1658 today or contact us online. Are you looking to survey properties outside of Joliet? We can help. We work with clients in Springfield, Decatur, Normal, Bloomington, Champaign, Urbana, Peoria, LaSalle, Peru, Kankakee, Rock Island, Moline, and Quincy, too. In addition, we serve neighborhoods in Wisconsin, Iowa, Florida, and Indiana as well.